Sandra Lee Schafer Scholarship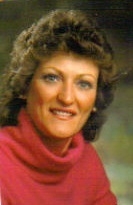 The Accreditation Board for Specialty Nursing Certification (ABSNC) and The American Board of Nursing Specialties (ABNS) proudly announce the establishment of the Sandra Lee Schafer ABNS Scholarship. In December 2018, Sandra passed away suddenly. She will be missed by all those who had the good fortune of crossing paths with her. Sandy was an enthusiastic advocate of nursing specialty certification and mentored many professionals. Sandra Lee (Sandy) Schafer participated fervently in ABNS.  To honor her memory, ABSNC and ABNS collaborated to establish the Sandra Lee Shafer ABNS Scholarship.
The Sandra Lee Schafer Scholarship will be an annual award. Two recipients will each receive a $1,000 scholarship. These funds are intended to provide support for the ABNS registration fee and contribute toward the travel expenses related to participating in the Spring ABNS meeting. 
The application will be available online from September 1 until November 30. Recipients will be chosen during December and announced in January.  You may view the application at this time at http://sgiz.mobi/s3/Sandra-Lee-Schafer-ABNS-Scholarship-2019.  Applications will not be considered until September 1.
The application requires:
Contact information and credentials (including certifications) of applicants.
Name of the applicant's sponsoring organization and number of certificants certified by that organization.
2 professional references including contact information, organization, and number of years which the reference has known the applicant.
A statement, maximum length of 500 words, of the value of ABNS to the applicant with reference to the vision, mission, and values of ABNS. The vision, mission, and values of ABNS are posted on the ABNS website.
An indication of the applicant's willingness to participate in ABNS as an officer, board member, committee member or volunteer for ABNS projects.